Fragmented Landscape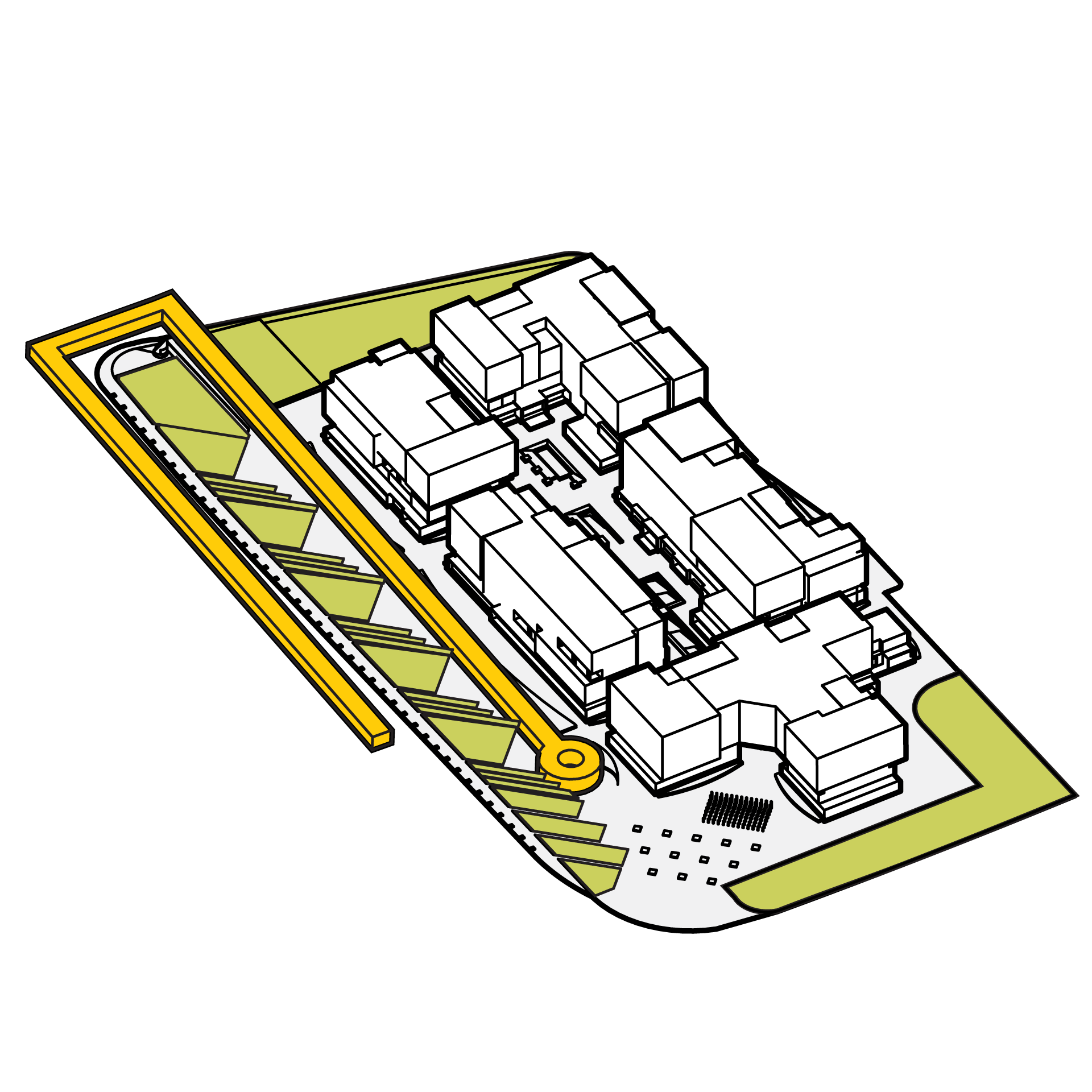 | | |
| --- | --- |
| Client | Nanjing Fullshare Group |
| Program | Master Planning / Landscape / Architecture |
| Area | 14 500 m² |
| Status | Partial Completion |
| Team | Kevin Lim |
| | Federico Mira (3D visualization) |
| | Debby Yu |
| Lighting Consultant | Limelight Atelier |
| Year of Completion | 2013 |
Fragmented landscape interventions along vehicular and pedestrian trajectories introduces human scale and public activity areas to a business complex.
The site of our design intervention was a business complex of 5 buildings in Nanjing, China covering an approximate site area of 46 000 m². There were several concerns with the site namely the lack of human scale in the public space, lack of public activity areas and a more cohesive way to integrate pedestrian and vehicular traffic. Our scope also included proposals for directional signage to the new public areas and lighting proposals.
We created a new vehicular drop-off within the compound of the retail street to channel more street traffic to the other two main areas: the open plaza and the enclosed plaza. By placing these three spaces within close proximity of each other, we managed to create a centre and gathering area for this complex.
The enclosed plaza was an important space as it served as a transitional indoor/outdoor area between the busy streets surrounding this complex of 5 buildings and the introverted inner courtyard. This enclosed plaza was conceived as an artificial forest where the public could interact and businesses could hold their various trade events. The existing columns were wrapped with green walls and the canopy was designed with fragments of aluminum panels to with a pixelated graphical motifs of a forest canopy, creating a balance between natural and the artificial. Lighting was designed to simulate streams of light punctuating a dense forest canopy.
Other interventions also involved the creating of modular plants that dually acted to separate vehicular and pedestrian traffic.
This set of interventions managed to stich up the various areas of the site into a more holistic and contiguous vehicular and pedestrian experience.