The Equatorial Wrap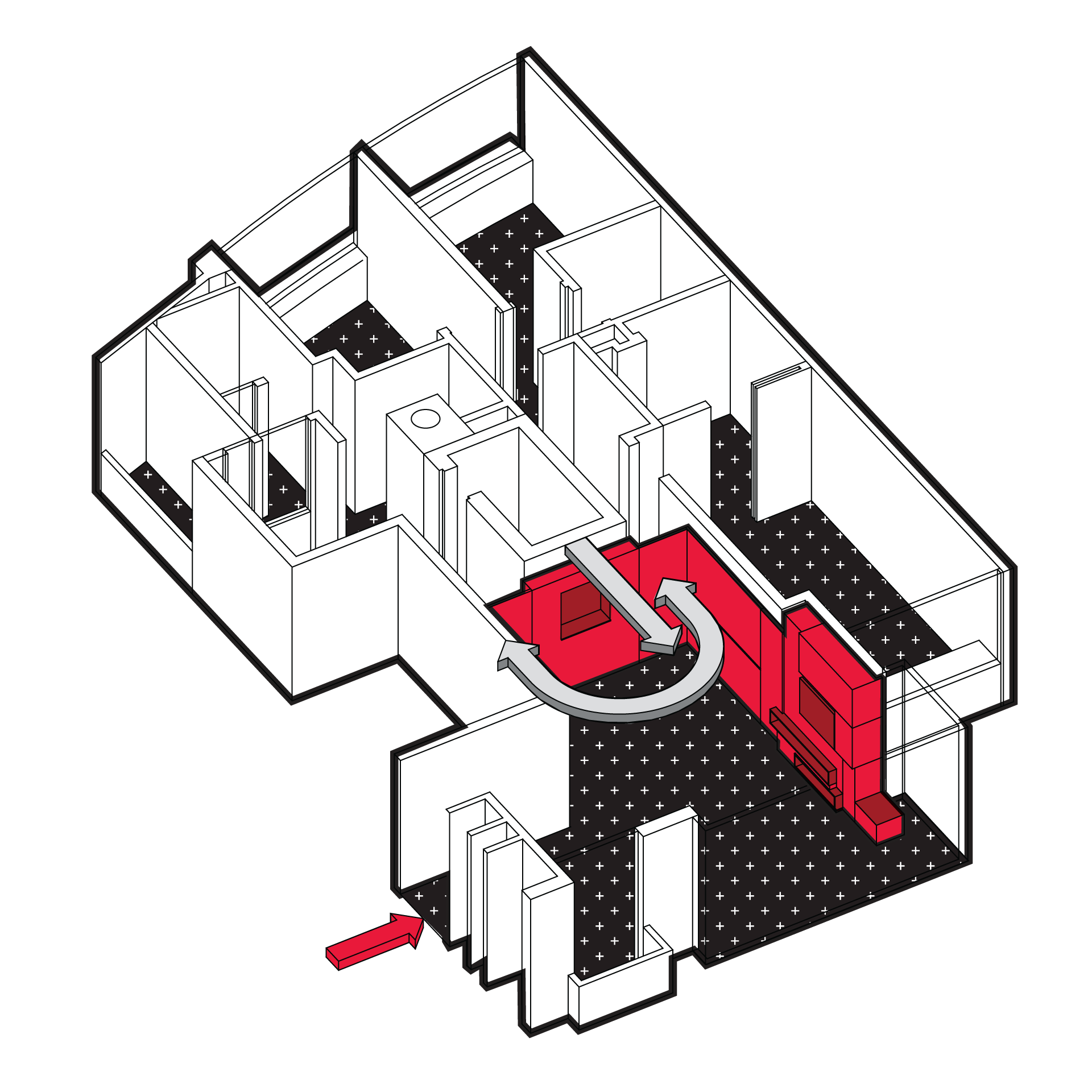 | | |
| --- | --- |
| Client | Confidential |
| Program | Interior Refurbishment (Residential – Private Housing) |
| Area | 200 m² |
| Status | Completed |
| Photography | Jeremy San |
| Year of Completion | 2004 |
Flexible partitions form part of a material wrap to transform privacy/public thresholds.
The new genre of residential condominiums built in Singapore after May 1988 has had to deal with an artefact of increasing paranoia – The Bomb Shelter. This 3-bedroom private apartment in the city centre was not spared either and had to contend with the shelter in the middle of the apartment. This created an "open sided" dining space, which became more of a glorified corridor space. There was a semi lost of privacy when one was entertaining guests with the additional need to air-condition the entire living-dining-corridor space.
The solution was to 'wrap' the space with a visual material continuity and to provide a more intimate compartmentalization of the space. This enabled a smaller volume of air to be chilled when the owners had to entertain guests.
The design intention of the material wrap was multi-fold and incorporated the following: seating, brackets for wall mounted TV, hidden compartments for cable wires, storage, display shelves, doors, backdrop ledge for dining space and a mirror. A series of protrusions and juxtaposed boxes were utilised to house these functions at the same time providing unprogrammed ledges for display and articles.
Other improvements in the apartment included widening the master bedroom with the demolition of the small unusable walk-in closet, new master bathroom, and conversion of room to a walk-in closet, inserting a corridor niche, new children's room and most of the built-in furniture to the apartment.