Sloping Slab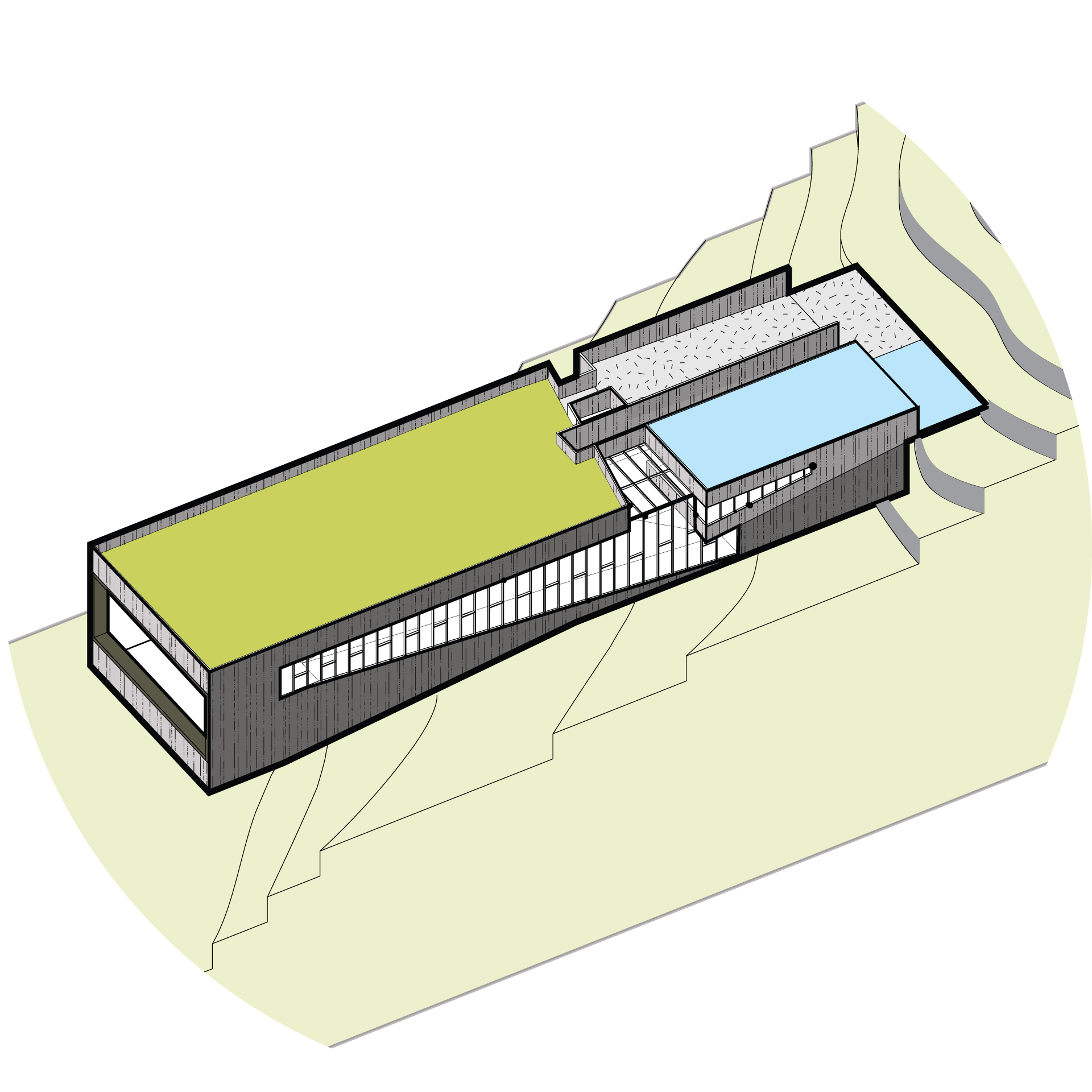 | | |
| --- | --- |
| Client | Nanjing Fullshare Group |
| Program | Architecture (Eco-Tourism) |
| Area | 1500 m² |
| Status | Proposal |
| Year of Completion | 2013 |
Sloping terrain inspires an ecological entrance building to be nestled in its topography.
The proposal for an entrance building finds itself on a series of undulating terrain at Dashihu, an ecological park in Nanjing, China. The proposed building would be the first of a series of low rise buildings that will sporadically occupy and introduce ecotourism to the site.
The basic form of the building is a concrete slab that is embedded in the geography, inviting the surrounding landscape to be part of its spatial experience. Entrance to the building is via a long ramp that is wedged between water and landscaped bodies. The space soon opens up to a panoramic view of the whole site and leads the visitor along another gentler ramp to its other programs. This enlarged ramp serves as both circulation and acts as a gallery for exhibits and educational information about the park. This circulation ramp cum gallery forms the main spine of the building and determines the main facade by letting in a generous amount of light through its south facing facade. The other functions like conference halls and amenities are tucked away on the lowest level, half buried in the topography due to their requirement for less daylight.
The ecological strategy for this building tries to utilize more passive methods by building orientation and appropriate fenestration for the different seasons. By half embedding the building in the ground, thermal heat loss is minimized during winter. Other strategies include the rechanneling of rainwater collected from the roof towards the flushing of the toilets and subsequently treated and released back to the landscape during drier seasons. Rustic and natural materials such as charred timber cladding with exposed concrete enables the building to create its unique patina over time, aging gracefully amongst its natural environment.