Long Bar Office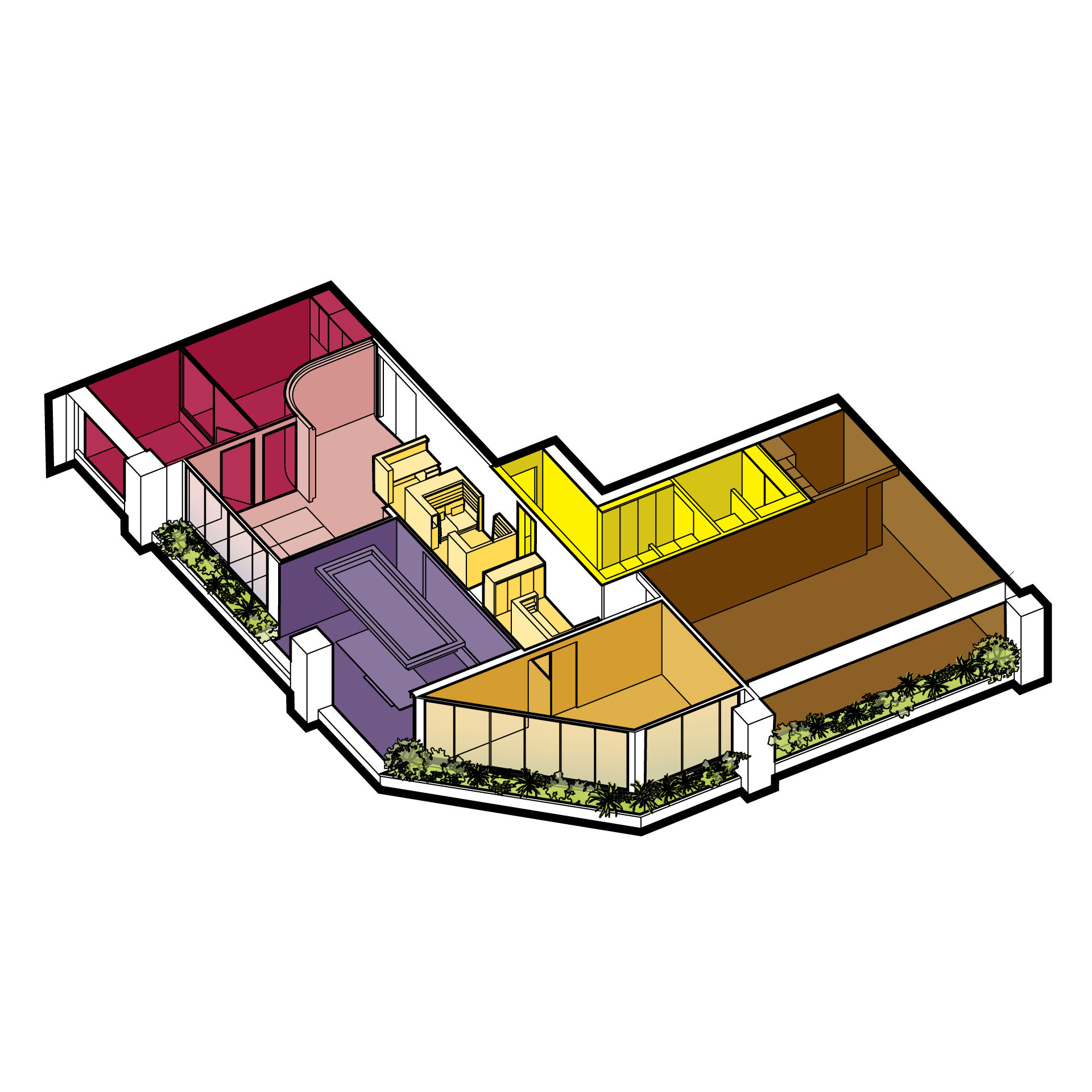 | | |
| --- | --- |
| Client | Fullshare Group |
| Program | Interior Refurbishment (Office) |
| Area | 236 m² |
| Status | Completed |
| Team | Kevin Lim |
| | Irwin Ho |
| | Law Jia-hao |
| Lighting Consultant | Limelight Atelier |
| Photography | Béton Brut– Khoo Guo Jie |
| Year of Completion | 2014 |
A long bar facilitates and anchors the support system for an office.
The new office of an investment company resides at the tip of Orchard Road, one of the busiest retail districts in a Grade A mixed used building.
The functional need for more compartments was a challenge in this predominantly glass cladded building. Inserting planter strips next to the glass façade allowed the flexibility of controlling the spacing of these compartments without any awkward joints to the glass. A mixture of open and enclosed compartments in this office allow for differing visual and acoustic privacy.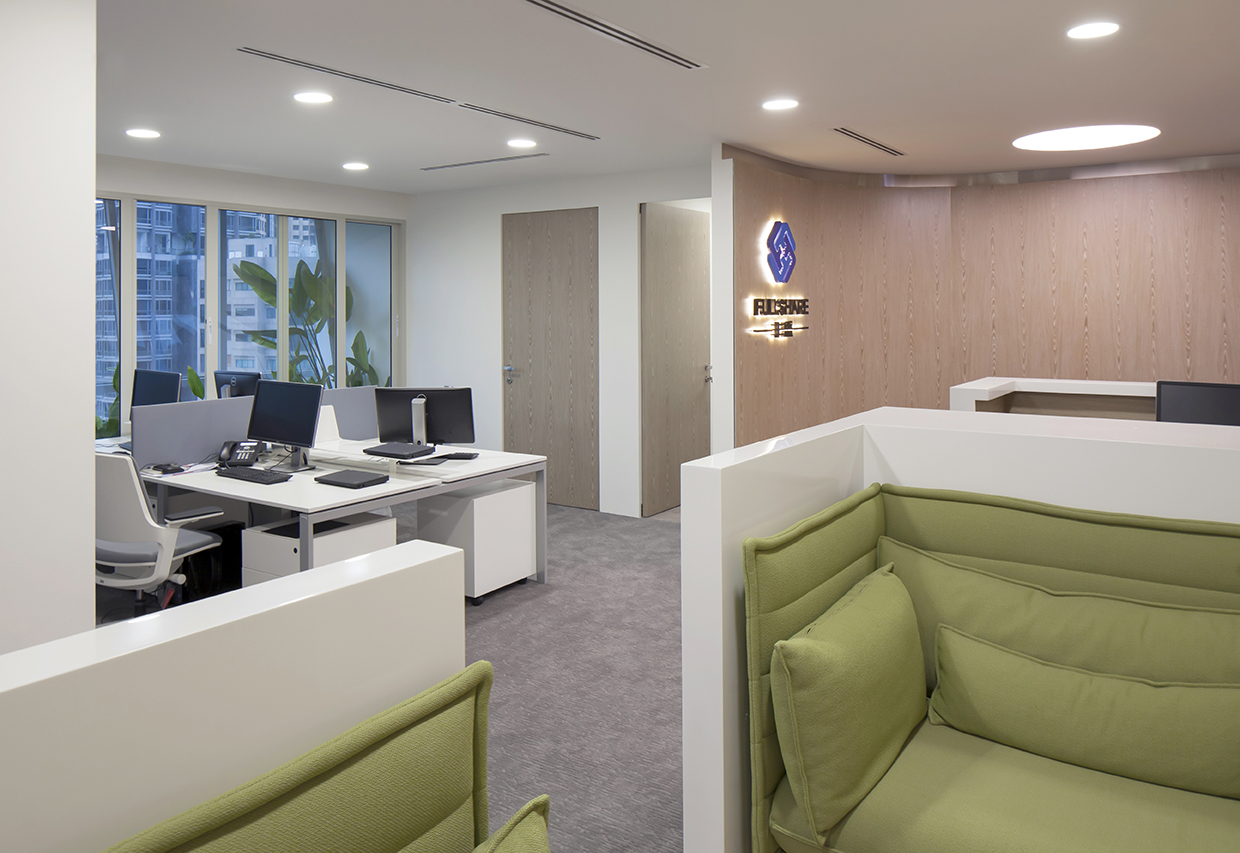 The main feature of this office is a series of white cubes that line up to form a long bar. This bar forms the collective support for the everyday running of the office by providing reception, secretarial, administrative, storage, waiting area and CEO secretarial services. This bar also forms the threshold between the working office spaces and the ancillary services such as the pantry, printing, IT server and storage areas. Access for the ancillary services such as the delivery of office and pantry supplies is separated from guest/staff entrances to ensure the effective running of the office.
The CEO's office is kept minimal to emphasize the views towards Orchard Road and a relaxation vestibule is located in a discrete corner.
In this office, every working space has a view towards the city or greenery.