Anjali Chocolat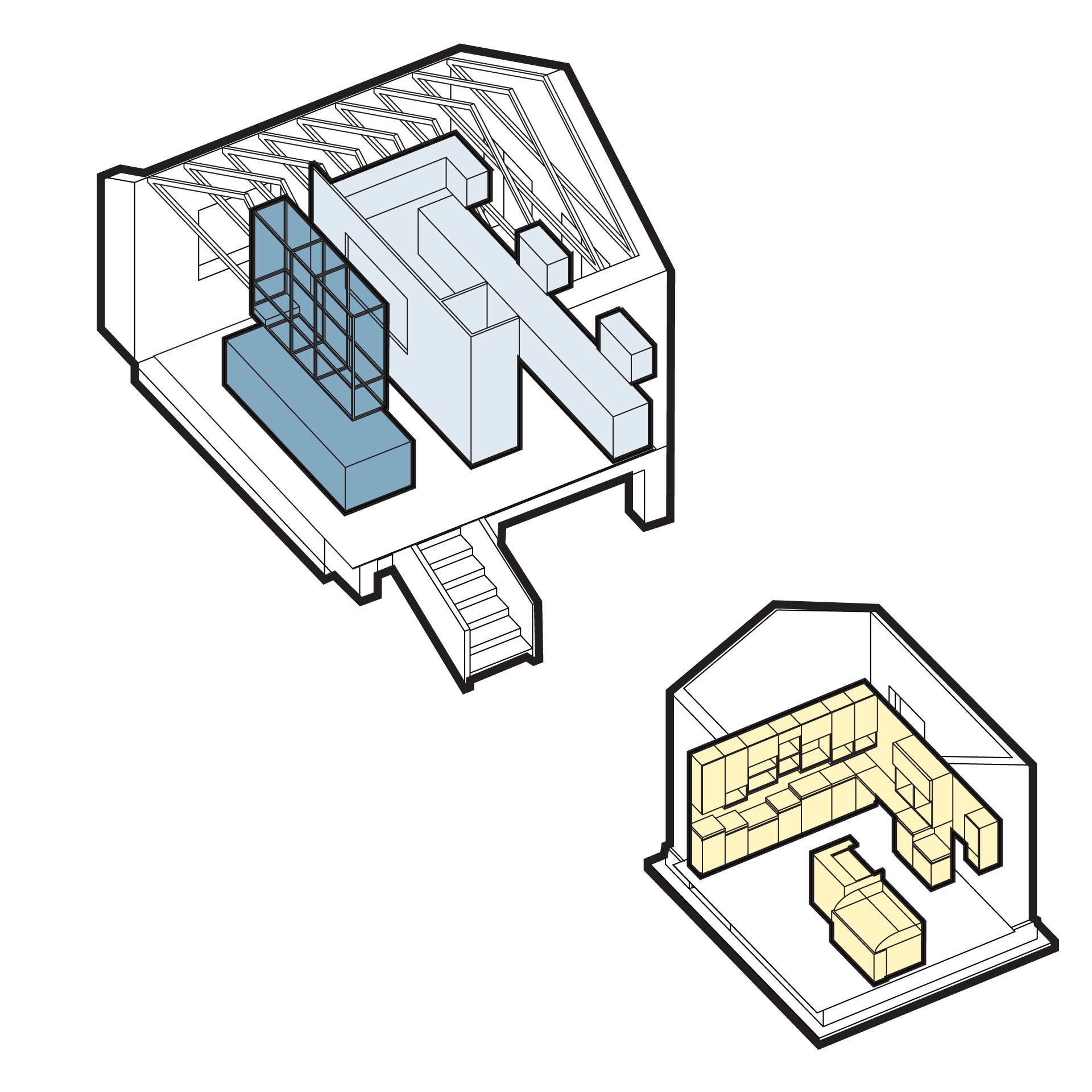 | | |
| --- | --- |
| Client | Anjali Chocolat Pte Ltd |
| Program | Interior Refurbishment (Commercial School/Retail) |
| Area | 50 m² |
| Status | Completed |
| Photography | Tan Hai Han |
| Year of Completion | 2015 |
Staggered shelving for both adults and children form the blocks for a chocolate retail while an overhanging shelf extends for the school.
Former British military barracks have been redeveloped as a hub for commercial schools and lifestyle shops in Loewen Cluster, Singapore. An artisanal chocolate retail cum school has found residence in an old wooden shed and a concrete building on piloti. The retail was positioned at the wooden shed to foster an independent sense of identity from the school premises and to fit its functional space requirements.
The two spaces were conceived as fraternal twins with the commonality of chocolate but rather different in the articulation of space and ambience. The retail was to take a more opulent approach while the school appropriately named ''Temper'' was to adopt a back to basics atmosphere. (Tempering is a basic process of crystallization in the making of chocolate).
A system of staggered shelving was designed to allow the different heights of adults and children to view the products on display. A balance of dark and light tones with a touch of brass further articulated the space, differentiating the geometries. The school on the other hand was subdivided with a half partition into an area for the school and a professional kitchen. The existing timber trusses of the school building was intentionally left exposed to express the rudimentary nature of the chocolate school and to allow a uniform chilling of the space for chocolate making requirements. Taking cues from the existing structure, an overhanging metal structure was inserted into the space to accommodate cooking utensils for the classes. This further provided illumination for the huge worktop where classes were being conducted. A visual cut-out was made on the partition to permit peeks into the professional kitchen from the classroom.
Anjali Chocolat seems to have found the perfect surroundings for their dual function while it could also be said the surroundings have found a sweet match.