360° Kiosks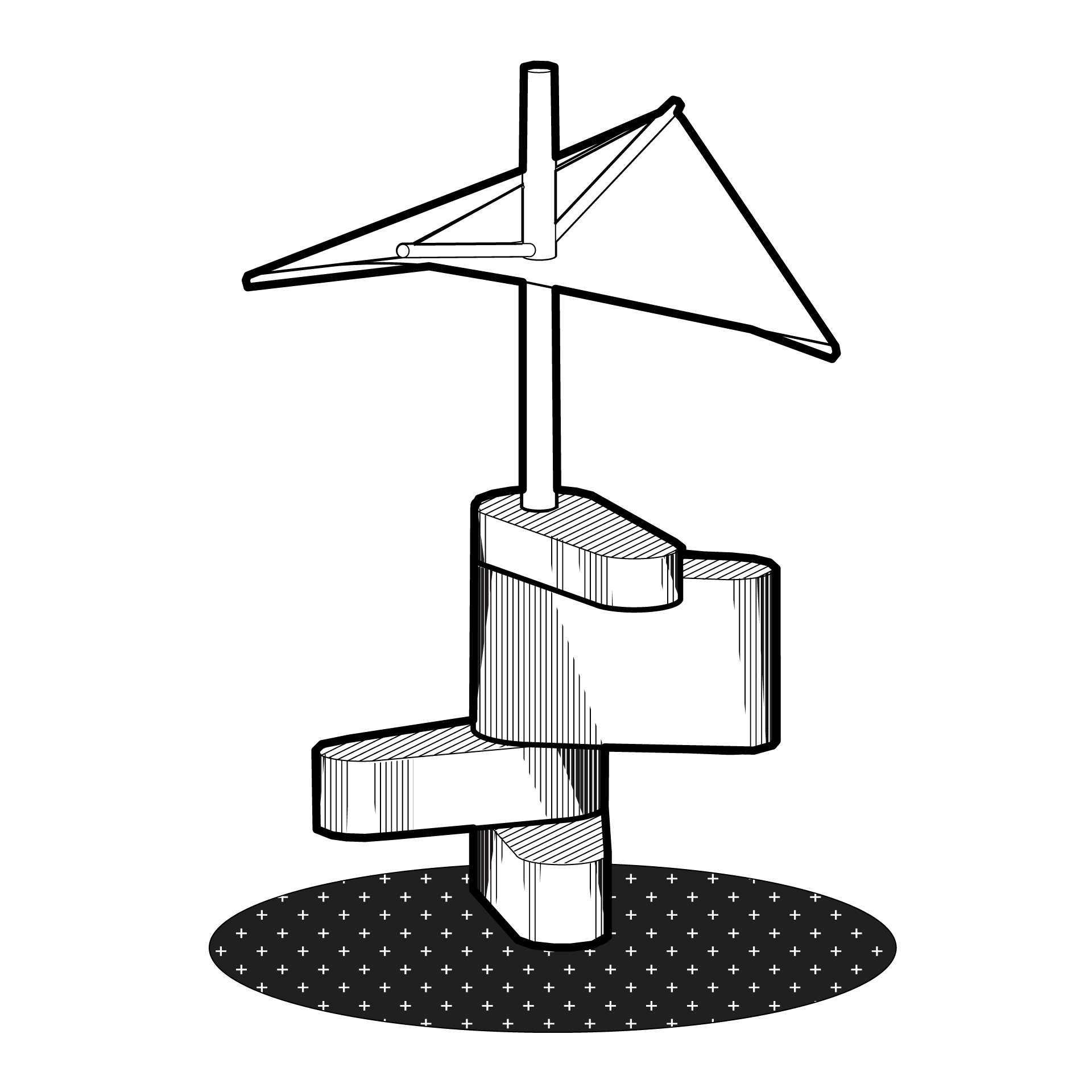 | | |
| --- | --- |
| Client | The Fullerton Hotel |
| Program | 6 units of Retail Kiosks (Commercial / Landscape) |
| Area | 39.6 m2, 6.6 m2 each |
| Status | Completed |
| Consultants | WRX Consultants |
| Photography | Studio SKLIM, Jeremy San |
| Year of Completion | 2007 |
360° kiosks utilise rotating sections to transform a narrow site for adaptive reuse.
The proposed site for the 360° Kiosks rests on the stretch of land sandwiched between the historical Anderson Bridge and a conservation project – Water Boathouse (a restaurant refurbishment of a former British port office). This pier was the original site of the Singaporean icon, the Merlion till 2002 when it was relocated to the Merlion Park. This narrow strip of land is approximately 35 m long and ranges in width from 7m to 13 m. There are at present 6 tensile membrane canopy structures providing shade at varying heights. This tight challenge required a flexible solution and 360° kiosks were born.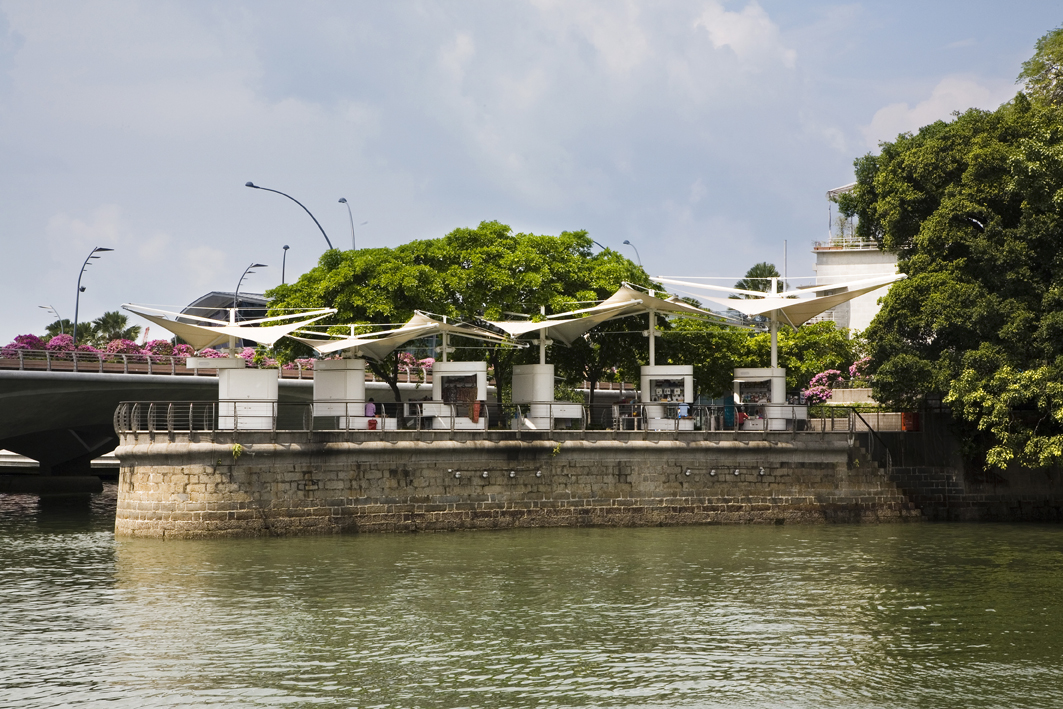 The 360° kiosks were evolved from three main criteria:
Minimum footprint and maximum flexibility.
Centripetal configuration to existing structures for pedestrian circulation to be maintained.
Usage of existing services such as electrical outlets, night lighting to avoid additional electrical rerouting and to share existing energy resources.
The 360° Kiosks utilise the biological concept of commensalism and apply this structurally. The structural independence of the existing canopy structures was each maintained without sacrificing their existing structural integrity. A series of both top and bottom roller bearings aid in the mobility of the individual units while the new supporting structures was welded to the existing columns. New loads were transferred to the existing foundation. The 360° Kiosks were "grafted" with the cantilevered units completing the transformation.
Each individual kiosk consists of 4 cantilevered units for the purpose of seating, display, storage and lighting. Taking reference from the Asian aesthetic of maximum display surface and individual adaptation, the 360° kiosks use a multitude of strategies to facilitate their commercial viability. Products are stored in drawers with shelving units that can be pulled out to maximize display surface just like the Swiss army penknife. Each 360° kiosk can be personalized to each of the tenant's needs, creating a dynamic visual performance when each kiosk undergoes transformation. While planning for various functions and performances was on the design agenda, the kiosks were also appropriated by users in their own way, thus unfolding a new series of "unplanned" user patterns.