Homegrown: A Singapore Design Consciousness
29 March 2016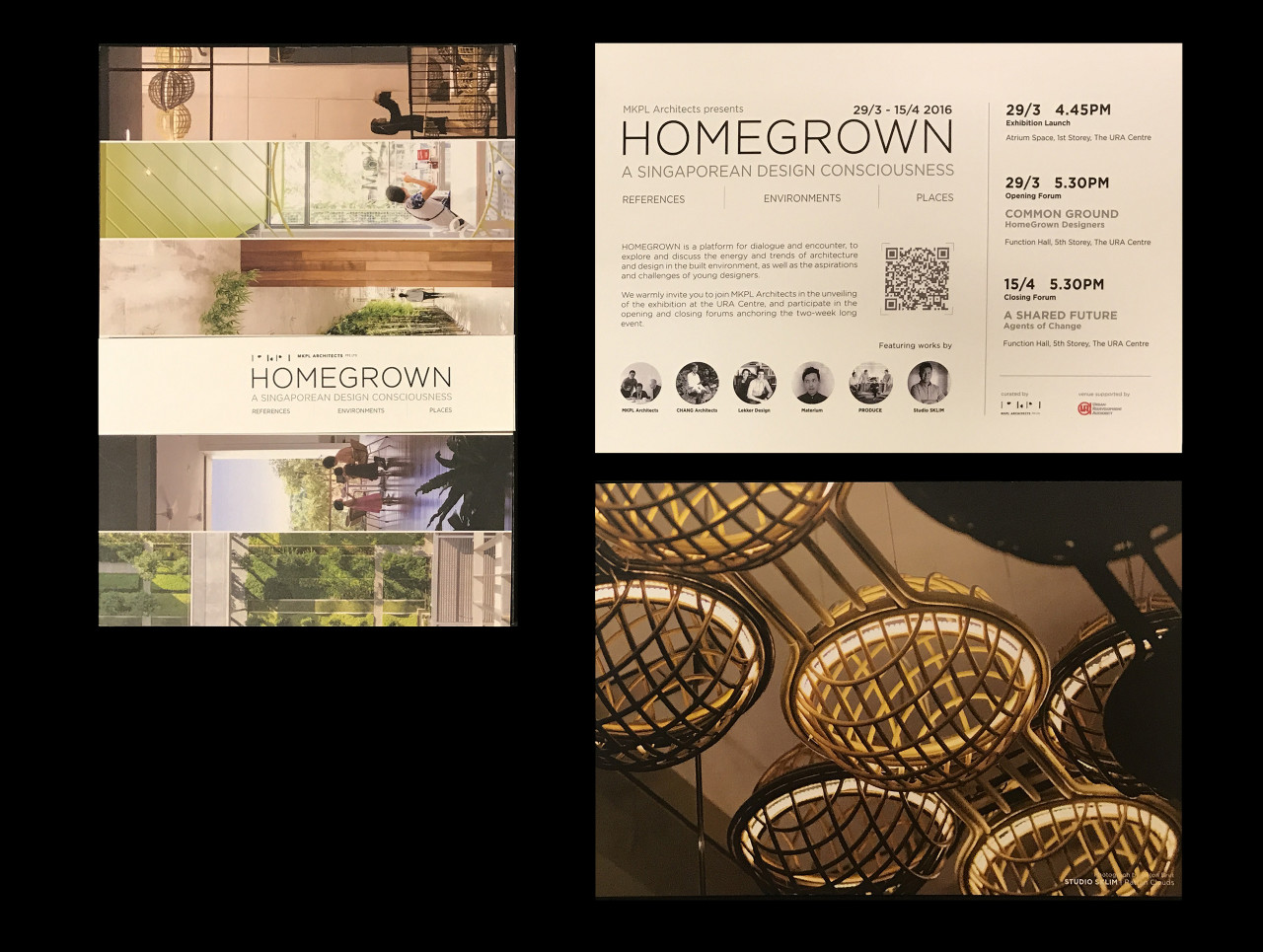 In celebration of MKPL's 20th anniversary, 'HOMEGROWN: A Singaporean Design Consciousness', an exhibition curated by the architects to reflect and investigate fundamental underlying elements and common threads in contemporary homegrown design and architecture.
Selected work from MKPL Architects, CHANG Architects, Lekker Architects, Materium, Produce, and Studio SKLIM will be publicly exhibited the URA Atrium between Tuesday 29 March and Friday 15 April.
The exhibition will also be anchored by two forums.
Homegrown: A Singapore Design Consciousness
Organised by MKPL Architects
Urban Redevelopment Authority (URA) Atrium, Singapore
29th March -15th April 2016
Common Ground: Homegrown Designers
Organised by MKPL Architects & URA
Urban Redevelopment Authority (URA) Function Hall, Singapore
29th March 2016